Health Psychology/A.D.D Institute was established by Dr. Richard R. Williams, and Patricia Williams, L-MSW-BCD, a husband and wife team, passionate about helping children and adults resolve psychological conflicts and issues.
With the passing of Dr. Richard Williams in February of 2014, the legacy goes on.
In Memoriam Dr. Richard Williams
Patricia Williams, LMSW-D is a Licensed Master of Clinical Social Work, Board Certified by the American Board of Examiners. She is Senior Fellow Board Certified in EEG Neurofeedback by BCIA which is the most stringent certifying organization in the field. Ms. Williams is also trained and experienced in both individual and family therapy which she combines with her bio and neurofeedback skills at Health Psychology and The A.D.D. Institute. 
Patricia is a member of:
National Association of Social Workers

Association for Applied Psychophysiology and Biofeedback www.aapb.org
International Society of Neuronal Regulation www.isnr.org
Biofeedback Certification Institute of America www.bcia.org
Professional Counselors and Consultants PCC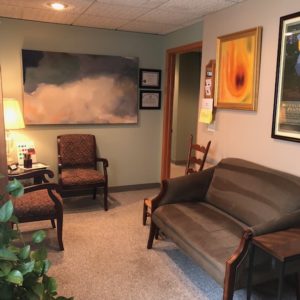 Positions held:
Vice President SW Michigan Therapists Consortium 2015-2016

Board Member Michigan Mental Health Counselors Association

MMHCA-Coordinator of MI SWK CEU'S

 2015-Present

Adjunct Professor at W.M.U. College of Health and Human Services (Biofeedback Instructor)

National Association of Social Workers (NASW)
Over the years, together and individually Dr. Williams and Patricia have presented numerous local and national presentations. They have provided training courses and workshops to other professionals. When the newspaper was a newspaper, they received abundant and positive press. Feature Article. A co-authored article "Post Polio Syndrome, A Single Case Review" was featured in THE JOURNAL OF BIOFEEDBACK, Volume 25, Number 2. summer 1997.